COVID-19
Covid-19, caused by the SARS-CoV-2 virus, is an infectious disease that can take a severe and potentially fatal course. There is a risk of transmission of Covid-19 in any environment where people congregate. This risk increases indoors and as the number of people increases. The World Health Organization (WHO) has indicated that the elderly and people with underlying medical conditions are at greater risk. For more information, visit the WHO website: https://www.who.int/health-topics/coronavirus#tab=tab_1. 
We will take appropriate health protection measures based on our individual hygiene concept. We reserve the right to require, as a condition for admission to the event,: 
the provision of truthful contact details by each attendee to ensure contact tracing by the competent authorities in case of an infection; 

 
the presentation or provision of a current (i.e. same day) negative test for an infection with the coronavirus SARS-CoV-2, whereby we reserve the right to request a PCR test, or an officially recognized proof of immunization by the German authorities, in compliance with the applicable data protection regulations; and

 
the verification of a normal body temperature by taking temperature measurements.

 
We are therefore entitled to refuse admission to the event without refund if an attendee does not meet the requirements listed in section 8a.2.a. to c. as well as in the event that it turns out that an attendee is obliged to be isolated (quarantined) due to an official order or by law. 
This also applies in the following cases, in which the respective person is not allowed to participate in the event: 
Any person who exhibits typical symptoms of a Covid 19 infection (e.g. new persistent cough, fever, loss of sense of taste or smell);

 
Any person with an evidenced current Covid 19 infection.

 
In addition, the applicable regulations and recommendations of the relevant authorities must be observed when conducting the event in order to prevent the transmission of SARS-CoV-2. All visitors are expected to comply with the regulation and recommendations and, where applicable, to follow the code of conduct, which may be sent to ticket purchasers at short notice before the event and posted on site. This may include the following measures: 
Wearing mouth-to-nose protection on the event premises and in the immediate area;

 
Adhering to hygiene rules (e.g., washing hands regularly), other instructions stated in the code of conduct, and instructions given by us and our event and security staff or the venue;

 
Participation in random temperature measurements, if any.

 
In the event of non-compliance with the above measures, we are entitled to exclude the attendee concerned from the event. 
Attendees should visit the event website in good time before the event to find out more information about the protective measures. 
However, despite the reasonable measures we have taken, the risk of transmission cannot be completely eliminated. When an attendee participates in an event, they bear the risk in connection with Covid-19 themselves. In this respect, our liability for damages is excluded. Section I.3 paragraph 1 remains unaffected. 
We reserve the right to change, supplement, replace or otherwise modify this Section 8a. with immediate effect at any time. When making changes, we will take the interests of the user into appropriate consideration. Section 16. applies accordingly. 
FESTIVAL INFO
The festival grounds are open on Saturday from 10:00 am to 1:00 am and on Sunday from 10:00 am to midnight. 
Is there a camping site at Lollapalooza Berlin?
Lollapalooza Berlin does not have a camping site. 
What am I allowed to bring and what not?
For security reasons, no bags larger than A4 size (about 21 x 30 cm) are allowed on the festival grounds. Bum bags, handbags, jute bags or small backpacks smaller than A4 are welcome. There will be a bag inspection at the entrance. Bring only the most necessary things; let's work together to minimise waiting times. 
Please note that you cannot bring luggage or larger bags to the festival. There is no place to check your luggage before entering the festival. 
Families with kids tickets please use our family admission KIDS & FAMILY. You are allowed to bring one backpack or bag and one stroller per child. Due to the thorough controls, longer waiting times are possible there. Thank you for your understanding. 
Feel free to bring the following with you: 
bum bags, hip bags, jute bags, gym bags size A4 (21 x 30 cm) and smaller 
one pram bag per child (only at the KIDS & FAMILY Entrance) 
wellies and rain poncho 
regular small-format cameras without a detachable lens, pocket cameras and disposable cameras 
mobile phones 
small powerbanks 
Keys 
Wallet / purse 
binoculars 
blankets 
closed sunscreen up to 100ml 
Cigarettes, E-Cigarettes & vapes only for personal consumption 
Sealed Hand disinfectant which does not exceed 30 ml in volume 
Deodorant (no spray cans, only deodorant sticks or rolls in plastic packaging) 

Empty, Aluminum or Plastic drink bottles up to 1 Liter or hydration packs smaller than DIN A4

 

Medication or medical equipment by appointment -

please contact us beforehand via info@lollapaloozade.com

 
There are free-of-charge drinking-water taps available on the festival site. 
Please leave the following at home: 
backpacks, bags larger than size A4 (21 x 30 cm)

 

professional camera and sound recording equipment, tripods, lenses or other camera gear

 

GoPros, drones and selfie sticks

 
Glass containers (also perfume bottles), hard packaging

 

Cans/ Canisters, disposable or reusable bottles, PET plastic bottle (e.g. for soda, mineral water etc.), cups, hydration packs or bags larger than size A4

 

Deodorant spray, hairspray, pepper spray, Animal repellent sprays, CS-Spray, Sprays (incl. perfume)

 

Flammable liquids

 

Fireworks, torches, sparklers and other pyrotechnic items of any kind (incl. Bengal lights)Bulky items of all types e.g. ladders, chairs, hammocks, tents, flagpoles, cane-type umbrellas, camping equipment, banners and selfie sticks.

 

personal food – there will be sufficient culinary alternatives for allergy sufferers

 
Large cooling bags or other large containers / boxes

 

Firearms, cutting, stabbing, guns, ammunition belts and other weapons of all types

or any dangerous objects (pointed, sharp, hot etc.)

 

Narcotics,

Drugs and illegal substances of any kind

 


Speakers of all sizes

 

Drums, Airhorns, vuvuzelas and other mechanical or electronic devices for generating noise

 

radios, radio equipment and similar

 

scooters and bicycles – there is a separate area for these in front of the Entrance A

 

Inline Skates, Roller Skates, skateboards

 

chairs and other furniture

 
Megaphone

 

Laserpointer

 

Leaflets, flyers, stickers or similar

 

Sharpies, permanent markers

 

Animals

 

Laptops, Tablets, Computers

 
Helmets and masks that completely cover the face

(except for commercially customary face masks for hygenic purposes)

 

props or parts of costumes that glorify violence (e.g. weapons)

 

Texts, pictures or other materials with discriminatory, contemptuous, obscene, pornographic and/or racist content or which indicate violations of the personal rights of third parties.

 
Lost something at the festival? Please contact Zentrale Fundbüro Berlin, Platz der Luftbrücke 6, 12101 Berlin. More Information HERE.
At Lollapalooza Berlin, we aim to create an event that's truly accessible for all. To meet this request in the best possible way, we would like to ask all people with special needs, such as barrier-free restrooms, refrigerators for medication, viewing platforms, special toilets to register in advance via info@kulth-ev.de so that we can fully guarantee the service.   
If you have any comments or suggestions regarding the " Accessible Festival" please get in touch with us at info@kulth-ev.de. Suggestions are always welcome. We want all festival visitors to have an unforgettable festival experience.   
More details and the registration form will follow soon! 
From now on you can rent lockers for the festival HERE .
For Lolla Experience and VIP guests there is a free checkroom service. Please note, however, not to exceed the allowed bag sizes! Not allowed are backpacks and large bags (for orientation: larger than DIN A4 format).
We have set up free drinking water stations for you on the festival grounds. A grounds map indicating the location of these stations will be available soon. 
Food (vegetarian, vegan and allergies)
You are not allowed to bring food to the festival. At Lollapalooza Berlin, everyone will find many options no matter if you are vegetarian, vegan or have allergies. 
Photography for private use is permitted. Only small-format cameras without a detachable lens and camera-enabled mobile phones are permitted on the festival grounds. Recordings of any kind are prohibited without the explicit permission of the organiser/artist. 
Crowd surfing, stage-diving, moshpits, and also climbing on the stage and trusses are prohibited. Non-compliance can lead to exclusion from the event. 
The volume at concerts can be hazardous to your hearing and health. We recommend the use of earplugs. Parents are especially advised to ensure that their little ones are protected from noise, e.g. through the use of special protective headphones. 
Smoking is prohibited in Olympia Stadion. Smoking is allowed in the outdoor area around the stadium. Please dispose of your cigarettes in the ashtrays by the bins. 
We ask you to refrain from smoking in the Children's Area.  
Please keep the environment clean and use existing waste garbage cans. Thank you!  
If you would like to know more, you can find a link to our Sustainability Website right here very soon.   
Dogs and other animals are not allowed. 
ARRIVAL
The festival takes place in the Olympic Park & Olympia Stadium.  
Adress: Olympischer Platz 3, 14053 Berlin. 
Please note: There will be no official parking for cars in the vicinity. 
The first information on how to get there by public transport can be found here. 
TICKETS
Why does my admission ticket need to be personalized?
Since in recent years there has been an increase in the number of counterfeit tickets, as well as tickets have been sold on the black market at higher prices, we decided to work with personalised tickets. This way, you can also manage your ticket comfortably in your account and, if you like, you can load credit in advance. Also, if you misplace your ticket it can't be used by anyone else and you can access your ticket again from your personal login at www.login.lollapaloozade.com 
How do I activate my ticket?
Have you ever been to Lollapalooza Berlin and bought your ticket with the same email address? Then you already have an account, with which you can activate your ticket:
If you have not yet been to Lollapalooza, this is how it works: 
You will receive an e-mail with a request to log in and activate the ordered admission ticket.Click the specified link in the mail and follow the instructions.
You can also activate your ticket manually via this link. Choose your ticket and follow the instructions. After that, you will have access to your own account and can manage your ticket at any time. 
I have activated my ticket - what do I have to bring to the festival entrance?
To check-in, you will need the printed (or downloaded ticket pdf) with your name on it and a valid photo ID matching the ticket personalisation. Important: Without a valid ticket and your matching ID you will not be allowed to enter the festival area.
How can I print my e-ticket?
If possible, we recommend having your ticket on your phone. This is more environmentally friendly, and you are less likely to lose it. Please ensure that your phone is fully charged before arrival and the ticket pdf is saved to the phone. If you wish to print your ticket, you can do so after you have activated the ticket in your account, you can easily download and print it under the button 'Download'. Always ensure the print quality is high and the barcode is visible and clear. 
Click here to log in to your account.
Note: Due to the synchronization, it sometimes takes a few days until your ticket is ready for download.  
Why does my account not show my tickets purchased for Lollapalooza Berlin 2020?
Your account will only show tickets valid for entry in the 2022 event. 
The opportunity for TicketSwapping 2020 tickets into this year's event ended at 23:59 CET 03.04.2022. Any tickets that were not swapped before the deadline have been refunded in full.
If you have any questions please email us at contact@lollapaloozade.com 
Why can I only activate one ticket?
Only one ticket can be assigned or activated per e-mail address. Each additional ticket must be forwarded to another valid e-mail address so that it can be personalised with the name of the owner. Otherwise, the assignment is invalid.  
What do I have to consider if I have several tickets in my account?
When you have bought the tickets for you and your friends, you will have all tickets in your account. Please note: To ensure that every visitor has access to the site, every ticket must be assigned to the individual person with his or her name and valid e-mail address.  
Please note: Only one admission ticket (Weekend Pass or Day Ticket) can be activated per account! Non-activated tickets can be transferred to someone else or sold via the resale platform (found within your account). Do not buy or sell tickets by any means except recognised ticket vendors and the Lollapalooza Berlin resale platform. 
I have bought a Kids, Baby or Teen Ticket for my son/daughter. How do i activate/personalise it?
Kids/Baby - In the parent's account.
Teen - In the Teen's personal account.
Kids and Baby tickets must be activated within the account of the parent or the accompanying person and printed/downloaded from it. This will put the parent/guardian's name on the ticket.
Teen Tickets must be personalised however, so that the chip on the teen wristbands can also be loaded with credit. If the Teen Ticket is not in the user's own account, it must be forwarded to the user's account so that it shows the correct name. Follow these steps:
Log in

here

first 

 

You can access the overview of your tickets via the "Tickets" tab. 

 

If the ticket is assigned to you already: If you want to assign the ticket to someone else, you must first unassign it.

 

Then go to "Forward" to enter the name and email of the recipient. Important: enter your child's email address here and not your own already registered email address! 

 

Once you have done this, please click on the "Forward" button again. 

 

The recipient has now received a confirmation e-mail and can accept the ticket and continue to manage it in his or her own account. After a few days, a download link will appear and the ticket can be downloaded and printed out with a new name on it.
There will be a separate family entrance at the festival. However, it is important that every child/teen has a ticket and an accompanying person with parental authority. More information on this can be found in the section on youth protection in the FESTIVAL INFORMATION section above. 
There is a special Teen Ticket at Lollapalooza Berlin, valid for teenagers aged 12-15. Children up to 11 years need a free Kids ticket and babies between 0-2 years need a free Baby Ticket. If you don't have these tickets yet, Kids & Baby tickets can be purchased for free here. To activate a kids/baby ticket, you must have an adult event ticket on your account first.
If kids tickets are sold out, a ticket of the higher age category can be purchased. 
VIP determination for Kids & Teens
For accompanying persons who are in possession of a VIP Ticket or Experience Ticket and would like to take children with them to the corresponding areas, the following applies: Children up to and including 15 years of age are allowed with a Kids or Teen Ticket. Children from the age of 16 need their own VIP or Experience ticket.  
Can I take my toddler with me even if he or she does not have a ticket?
Unfortunately not. Even small children between 0-2 years of age will not be admitted to the festival without a valid Baby ticket. Baby (0-2) and Kids (3-11) tickets can be purchased for free here. To activate a kids/baby ticket, you must have an adult event ticket on your account first.
Do you want to repersonalise your ticket?
You can do this in your Herokey account. To do this, you have to transfer the ticket to someone else.
Please log in here HERE first.
Via the tab "Tickets" you will get to the overview of your tickets.
If you want to assign the ticket to someone else, you first have to unassign it.
Then click on "Pass on" to enter the new data of the recipient. Important: enter the new email address here and not your own already registered email address! Ticket forwarding does not work with your own e-mail address.
Once you have done this, please click on the button "Forward" again.
The recipient has now received a confirmation e-mail and can accept the ticket and continue to manage it in his or her own account. After a few days, a download link will appear and the ticket can be downloaded and printed out with a new name on it
CASHLESS
Lollapalooza Berlin allows for cashless payment only!
Cashless helps us ditch the long lines and prevent theft. You can preload credits on your festival wristband online in the online shop or book various vouchers. Loading credit before the festival is easy and can be done in summer in your personal festival account at no additional cost using an EC-Card, Creditcard, or PayPal.  On the festival ground, you can top up your credit at our cashless stations or online with credit and debit cards or cash.   
You will be informed via Newsletter as soon as the Top-up option is available in your account. 
Please note: Cashless payment is valid for the entire festival area, including our bars, the food court, and the merchandising stand.   
What are the benefits of paying cashless?
Cash is far from the fastest way to pay for something; from counting coins to waiting for change, it costs both festivalgoers and staff time. We're going cashless because we want to make your festival experience as relaxed as possible. 
All wristbands come with a chip to top up your credit. Payment by chip means that orders will be processed much faster and you won't have to wait in the queue for so long. We are using a long-proven technology that has been around for years and used in all kinds of different scenarios: NFC, better known as RFID. 
This technology allows us to deduct the amount of a payment from your preloaded credit account by means of a small chip card (on the festival wristband). You might recognise this system from university canteens, swimming pools, amusement parks, libraries, canteens … 
Whenever you want to buy something, just hold the chip to the reader at checkout and the purchase will be booked quickly, securely and correctly from your account. Why do we do it this way? 
Everything is much faster:

Getting rid of cumbersome cash payments means that both you and our staff save a lot of time. You don't have to think about change and it shortens the waiting time at every stand. Orders can be processed much faster, which also shortens waiting times.

 

It's 100% accurate:

Annoyances like incorrect change, running out of cash, losing or forgetting your wallet are a thing of the past … Those days are gone. Everything is securely protected from theft and mistakes.

 

You always have an overview:

You can check your current credit balance any time online by logging into your festival account and at all cash desks. You can also contact our Help Desk directly with any questions you might have. We never want you to be left in the dark about your balance! Everything is fully transparent and made easy for you to understand.

 

Your credit is safe:

Ever had your wallet stolen? That money was very likely lost. If you lose your chip, go to the Help Desk immediately with your ID in hand and report the loss. We can use your ticket activation and ID to find the lost chip in the system and block it directly. You will be issued a new wristband with a new chip and the credit balance noted on the loss report will be credited to you. If a lost chip was used to make a purchase before being reported to the Help Desk then unfortunately that money has already been spent and we cannot refund it.

 
That is why ticket activation is so important: You > Your ticket > Your credit. All safely linked together. 
Within short time after the last Festival day, you can easily reclaim your remaining credit, if you still have credit on your chip (or your cashcard). Infos about this and the link to the Portal will be available to you soon!
REFUND WITH FESTIVALACCOUNT
1. Go into your festival account, under the item transactions you can have your remaining balance refunded via the button "pay out".
2. In the next step you can choose what should happen with your credit. You can transfer it to your bank account, credit it to PayPal or credit card or donate it to our partner NGO child.org.
3. If you have decided for a refund to your account, then choose the region in the next step and enter your bank details. If you choose refund via credit card, the transfer will be executed automatically.

4. After that we ask you to be patient. You will receive your remaining credit on your chosen payment method as soon as possible.
REFUND WITHOUT FESTIVALACCOUNT
If you don't have a festival account, the following way is the right one for you:
1. Go to this link: https://login.lollapaloozade.com/cashback/new
2. On your festivalchip you will find a 6-digit chipnumber, which you have to enter there.
3. Additionally you have to enter a pin. This pin will be displayed in the text on this page.
4. Choose your region, enter your bank details and get the money paid out to your account. 
Contact our support via lollapalooza@weezevent.hs-inbox.com for further Information.
How do I dispose of my chip or chipcard?
If you have returned or donated your remaining credit after the festival, you can dispose of your chip or chipcard. Chip and wristband must be disposed separately. Please remove your chip from the wristband. The wristband, incl. closure is residual waste and belongs in the (black) residual waste garbage can. The chip is e-waste and must be disposed of separately in stores (electronics stores, hardware stores or discounters) or at recycling centers. You can find a selection of return options in your area on Plan E www.e-schrott-entsorgen.org.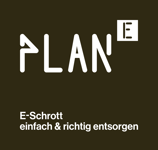 SAFETY
Paramedics on duty at the festival grounds will look after you in case of emergency. Please keep an eye out for medical tents on the festival grounds or the relevant wayfinding system and signs. The exact location is indicated on the festival grounds map. Please notify the nearest security officer if you need help!  
If you are a diabetic, please bring enough insulin with you and make sure you eat the right food at the catering stands. We recommend that you register your medication in advance and use the barrier-free entrance to be able to check in without any problems. Please, get in touch before the festival via contact@lollapaloozade.com to register your special needs.  
If you have a medical emergency call 112 (the emergency phone number in Germany) or seek out the nearest security officer. If it is a medical emergency, the on-site paramedics will be alerted at the same time. Do not hesitate to report anything that strikes you as strange, even if you are not sure whether it is actually an emergency.  
If you do call 112 or need to report something to paramedics, prepare to answer the following questions:  
Where is the patient located? 

 

What happened? 

 

How many are injured? 

 

What injuries do they have? 

 

Who is calling (your name is enough – 112 sees the number automatically, it will not appear as an "unknown" number)? 

 

Wait for follow-up questions! 

 
 You can also help someone yourself, even if you have no medical training:  
See to your own safety before helping others. If there is no danger to you, then begin administering first aid. Be calm – stay with the person: Injured people are usually frightened and need to be assured that help is on the way. 

 

Ask other people to assist you and guide emergency services if necessary – an ambulance is on the way, or a team of paramedics is heading there on foot. 

 

Create a privacy screen so that the injured person does not feel stared at by strangers.

This is an important issue for many injured people.

 
In order to make your visit to the festival a wonderful experience to remember, we ask all festivalgoers to demonstrate tolerance, consideration, civil courage and help in emergencies. Each and every one of you should make a personal contribution to this, as preserving the safety and integrity of festival visitors is our top priority. Because of this, domiciliary rights during the entire festival are held by the organiser and its commissioned third parties. All instructions from the organiser's security staff must be followed without fail. 
People wearing clothes with inhuman, homophobic or right-wing extremist content will not be allowed to enter the festival grounds and will not receive a refund for their ticket. Individuals who attract attention on the premises with statements or behaviour as described above will be expelled from the premises immediately and will not be given a refund. 
Sun  
Blue skies and sunshine can make it easy to forget some essential things: 
Please always drink enough water to keep your body hydrated, both during the day and at night. Free drinking water is available both at the campsite and on the festival grounds.

 
Wear plenty of sunscreen, and make sure it has a high protection factor.

 

If the sun is intense, think to wear a sunhat or head covering, as well as light clothing to cover the skin.

 
Rain  
Please check the weather forecast in the morning and dress accordingly. 
Storms 
Your safety is our highest priority. If a storm or a thunderstorm does come in, follow any instructions from the organiser and security staff members! 
What to do in case of a storm 
Please head to sheltered areas during a thunderstorm. Kindly pay attention to and support one another! 
Avoid trees and branches 
Please keep a distance from trees and wooded areas: lightning can strike trees, branches can break, fall off and cause injury. 
Avoid elevated areas, go to low areas 
If you cannot find safe shelter in time, please do the following: 
Avoid elevations or high points: lightening always goes to the highest spot in the area.

 

If possible, look for hollows or depressions in the ground and go into a squat position with your feet together

 
Structures on the grounds 
Stay away from any structures such as light poles, info-towers, etc. on the festival grounds. Of course we will observe all safety regulations and all structures will have been checked and approved by the competent authorities, but there is still some risk. This also applies to the large tents where we offer a variety of services: in case of storms and thunderstorms, we ask that you leave the tent immediately, especially since these are usually closed first. 
Metal pipes, fences etc. 
Please avoid any form of metal pipework and fences during thunderstorms. 
Fire 
As nice as campfires may be, open fires are prohibited on the entire festival grounds. Dry climate and sparks can very quickly lead to fire. 
If you notice open fire, like a campfire, please report it to security staff immediately.

 

If something has caught fire, please see to your own safety first, keep calm, and take decisive action.

 

If you dial 112 or report a fire to security staff, please be prepared to answer the following questions:

 

Where is the fire?

 

What is on fire?

 
Is anyone injured? If so, how many people?

 

How many injuries do those affected have?

 

Who is reporting the fire?

 

Wait for follow-up questions!

 
In case of extreme weather conditions, we reserve the right to evacuate the festival grounds or open them later for safety reasons. If there is such a situation, we ask that you immediately: 
Follow all directions and information given by the organiser, security staff and helpers.

 

Maintain personal safety, preserve peace and act conscientiously.

 

Look after your fellow human beings and other festivalgoers: take care of and support one another.

 

If the grounds are being evacuated, look for the closest (emergency) exits indicated by security staff.

 

Look for the latest on our official information- and social media channels, as well as news from security staff.

 
Underage Regulations/ Under 18
Children and adolescents between the ages from 0 to 16 may only attend the event if accompanied by a custodial person or by a person acting with written parental authority and each of them are in possession of a valid admission ticket. For young people aged 16 years and over, admission to the event until midnight is approved when unaccompanied by a guardian or person acting with written parental authority. The written parental consent / authorisation has to be presented upon entry.
"Persons acting with parental authority" must satisfy the following requirements:
the person has reached the age of 18
the person can display a proxy of a custodial person stating that the person is acting with consent of the custodial person, a copy of the ID card of the custodial person has to be displayed along with the proxy, too
the person can display the maturity required to be able to responsibly provide a child with the support necessary in the situation, able to ensure the child will get home.
In order to protect children, we are entitled to refuse children access to the event if, in our discretion, the protection by a custodial person or by a person acting in consent with a custodial person is not sufficiently guaranteed. In this context, we would like to point out the following: Rock/Pop events are regularly directed at adults and are not suitable for children in these cases. Should custodial persons or persons acting in consent with a custodial person nevertheless wish to attend such events together with children, they are responsible for the safety of the children. In particular, appropriate hearing protection must be provided and, if offered for the specific event, seat tickets must be purchased. Details for the respective event can be obtained from us.

SPONSORS